Melbourne
x
= independently organized TED event
Theme: Community & Youth
Melbourne, Australia
November 20th, 2010
About this event
In the spirit of ideas worth spreading, TEDxMelbourne will bring a diverse group of people together to share ideas, knowledge and inspiration through a series of events.

The 5th TEDxMelbourne event will be held on the 20th of November at the State Library of Victoria. The event will include a combination of electrifying live speakers and the famous TED Talks videos will spark deep discussion and connection around the theme of Community and Youth.

Be part of the audience for this amazing TEDxMelbourne event. The program offers an array of incredible talks and performances, with exclusive opportunities to network with the TEDxMelbourne community.

Speakers include Andrew MacLeod, Jan Owen AM, Mike Penrose, Elliot Costello, Tania Major, Lucinda Hartley, Adam Jaffrey, Amanda McKenzie, Chuck Berger and performers Radhey Gupta, Winneth Sotingco, Dig Deep, and Emilie Zoey Baker.
Organizer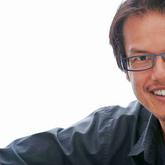 Jon Yeo
Melbourne, Australia
Team
Rod Sherwin

Organiser
---