TUHH
x
= independently organized TED event
Theme: Beyond Conventions
Hamburg, HH, Germany
November 8th, 2014
Venue and Details
Audimax 2 (TUHH)
​ Denickestraße 22
Hamburg, HH, 21073
Germany

Event Type (what is this?) University
This event is open to the public. Tickets are available.
Ticketing policies vary by event.
---
About this event
TEDxTUHH 2014 will feature a variety of live speakers from different fields with regard to their experience, projects or professional occupation and the overall theme of the event "Beyond Conventions". In addition, there will be performances and we will show you a few of our favorite TED Talks. Following TEDxTUHH, there will be a reception with food and drinks and it is our hope that you take this chance to talk to the speakers you have heard and amongst yourselves – you are all, after all, very interesting and creative people!

Please subscribe to our newsletter or like us on Facebook in order to stay updated and to know when registration for the event starts.
Organizer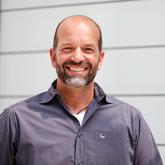 Sönke Knutzen
Hamburg, Germany
Co-Organizer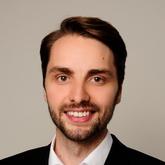 Matthias Schmittmann
Hamburg, Germany
Team
Andrew Toth

Experience Designer

Judith Claassen

Partners

Ana Cristina Agüero Murillo

Partners

Sisi Yang

Speaker Curation

Stefan Wilhelm

Speaker Curation

Varadarajan Padmanabhan

Speaker Curation

Vivek Tyagi

Speaker Curation

Li Yaqin

Design

Florian Roscheck

Homepage

Madhu Nikaash

Marketing

Tavseef Mairaj

Marketing

Artemiy Vyacheslavov

Marketing

Vignesh Venkatesan

Team