Youth@Croydon
x
= independently organized TED event
Croydon, United Kingdom
November 15th, 2014
Venue and Details
The Brit School For Performing Arts
​ 60 The Crescent
Croydon, CR0 2HN
United Kingdom

This event is open to the public. Tickets are available.
Ticketing policies vary by event.
RSVP below to confirm availability with event organizer.
---
About this event
TICKETS ON SALE NOW.

We always aim to bring young speakers who have a message to share to the young people of Croydon. Speeches that will touch, move and inspire all that hear them. The next generation are coming forth and the future does indeed look bright.
Organizer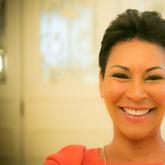 Elaine Powell
London Uk, United Kingdom
Team
Elaine Powell

Curator

Cheryn Bloom

Co-Curator and Volunteer Manager

Samir Malak

Co-Curator and Speaking Coach

Raquel Scrivens

Co-Curator and Events Manager

Hanna Hunter

Speaking Coach

Paul Rhys-Taylor

Speaking Coach

Sue Fish

Speaking Coach

Ola Arapelo

Speaking Coach

Sieta Majok

Social Media Correspondent

Symone Ricketts

Assistant Event Coordinator

Alice Hooper

Registration Manager