Kamuela
x
= independently organized TED event
Theme: Game Changers
Kamuela, HI, United States
October 4th, 2014
Venue and Details
KAHILU THEATER
​ 67-1186 Lindsey Rd
Kamuela, HI, 96743
United States
More about the venue »
Event Type (what is this?) Standard
This event is open to the public. Tickets are available.
Ticketing policies vary by event.
RSVP below to confirm availability with event organizer.
---
About this event
After a 16 year stint in aerospace engineering, I decided to retire early and live a life underwater as a scuba instructor on Kauai. I quickly discovered that, while fascinated by life under water, this chosen career was not mentally challenging enough for my over-active brain. After moving through many non-technical jobs and obtaining two master's degrees, I was driving my husband crazy with discussions of technical, scientific, and business topics. He suggested watching TED talks and I was hooked.

A few years and many, many TED and TEDx talks later, I decided that I needed to bring this amazing conference to the Big Island just as Oahu and Maui were bringing it to their islands. The Big Island has so much to offer the world and everyone living and working on the island. My goal is to make "Ideas Worth Spreading" contagious to move Hawaii forward into an amazing future through community conversations and action in which everyone can participate.
Confirmed Speakers
Gerald Heslinga
Gerald Heslinga has spent over 30 years developing the sustainable production of endangered coral reef species, heart-healthy seafoods, and marine ornamental organisms through mariculture. Educated at Harvard and the University of Hawaii at Manoa, Gerald has worked professionally in 18 countries in the Asia-Pacific region -- for universities, governments, private industry and international agencies. Gerald and his wife Kyoko live in Kailua-Kona, Hawaii, where they have owned and operated Indo-Pacific Sea Farms since 1995. They have two married daughters and a very active grandson.​​

Danica Noble


Washington Coordinator for the NORML Women's Alliance and an antitrust attorney
Dr. Jim Wyban
Dr. Jim is a leading consultant in shrimp breeding technology. He founded & developed the world's first SPF shrimp breeding company in Kona Hawaii in 1994 and sold it to an Asian multinational in 2012. In 18 years in business as HHA, Dr. Jim selectively bred and exported more than 350,000 SPF broodstock to 26 countries. He developed SPF breeding stocks with four shrimp species and pioneered selective breeding shrimp for fast growth and virus-resistance. He was awarded 9 federal SBIR grants from NSF, USDA and NOAA. Often a featured speaker at international conferences, Dr. Jim has published over 50 papers and book chapters. Dr. Jim is often called "the father of SPF shrimp" for his seminal role in developing and commercializing SPF shrimp worldwide. Dr. Jim offers consulting services in design and operations of commercial shrimp breeding and hatchery systems. His goal is to engage with projects to produce high quality, sustainable seafood for the global market.
Jean Hartley
Accessible Hawaii
Michael Kramer
Michael Kramer is Managing Partner and Director of Social Research at Natural Investments, a founding Certified B Corp and since 2000 Hawaii's only investment adviser exclusively managing sustainable, responsible, and impact investments. Michael is co-author of the forthcoming book The Resilient Investor: Thriving in Turbulent Times (Berrett Koehler, 1/15). He serves on the national policy committee of the sustainable investment trade association, USSIF, and the steering committee of the American Sustainable Business Council. Michael is active with major corporations to reform and improve their environmental, social, and governance policies. He championed legislation to form the Sustainable Business Corporation designation under Hawai`i state law. Co-founder of the Hawai`i Alliance for a Local Economy and its' Think Local Buy Local campaign, Michael also created and directed the Kuleana Green Business Program of the Kona-Kohala Chamber of Commerce, served as Vice-President of the Sustainability Association of Hawai`i, and was Vice-Chair of the Hawaii County Energy Advisory Commission. He writes a Growing the Green Economy column in Big Island Weekly and Green Magazine Hawaii as well as a Sustainable Shareholder column at GreenBiz.com.

Chike Ukaegbu


EduEngageology and HEROES model
Olelo Pa'a Faith Ogawa
Glow Hawai'i

Dr. Larry Derbes


Cardiologist
Organizer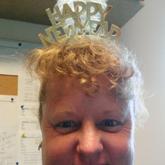 Lynn Herkes
Kamuela, HI, United States
Team
Bob Herkes

Volunteer

Tina Stuart

Director of Volunteers