Bedminster
x
= independently organized TED event
Bedminster, NJ, United States
September 10th, 2014
Venue and Details

​ 1425 Route 206 South
Building 1
Bedminster, NJ, 07921
United States

Event Type (what is this?) Standard
This event is invite-only. Tickets are sold out.
Ticketing policies vary by event.
RSVP below to confirm availability with event organizer.
---
About this event
Diverse speakers in age, social and economic status, and disciplines meet with 100 awesome guests to share ideas and collaborate. Lots of networking during the event and a complimentary cocktail event after.
Organizer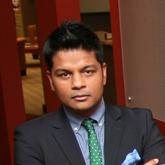 Richie Etwaru
Somerset, NJ, United States
Team
THEO FELLGETT

Speakers & Guests

DREW BUSTOS

Press & Partners

GLENN ZIMMERMAN

Chief Story Teller

NATASHA GJIVOJE

Event & Logistics