Marszałkowska
x
= independently organized TED event
Warsaw, Poland
June 26th, 2014
View photos from the event on Flickr
About this event
***TEDxMarszałkowska - Crack the Code!***

TEDxMarszałkowska is a new TEDx event in Warsaw organized independently from TEDxWarsaw, and the first one with speeches in Polish, English and Spanish. Following the TEDx format, TEDxMarszałkowska is about spreading inspiring thoughts.
TEDxMarszałkowska "Crack the code!" was dedicated to a concept of communication in a very broad sense. We strongly believe that a multidisciplinary approach to the topic makes this event even more attractive and gives the participants a better insight into a complicated nature of the world around us.
We hosted several fantastic speakers, outstanding professionals in their respective fields (ranging from science to humanities), as well as great human beings.
Organizer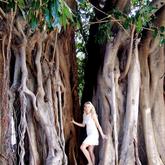 Maja Zawierzeniec
Warsaw, Poland
Organizer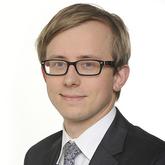 Konrad Zawodzinski
Warsaw, Poland
Team
Kacper Borowski

IT expert

Katarzyna Dąbrowska

General support

Joanna Frączek

Registration coordinator

Anna Gruszka

Social media coordinator

Maciej Laskowski

General support

Sylwia Nietubyć

Sponsorship coordinator

Beata Stefaniuk

PR coordinator

Jorge Vera Tenorio

Artistic coordinator

Paulina Zając

Registration support

Adam Zięcina

Video team coordinator

Bożena Andrzejak

Speaker coaching coordination

Bartłomiej Filipek

Speaker coach

Dorota Hoffmann

Speaker coach

Małgorzata Rymkiewicz

Speaker coach

Marzena Suchocka

Speaker coach

Anna Zaremba

Speaker coach
---