RiodelaPlata
x
= independently organized TED event
Buenos Aires, Argentina
September 19th, 2010
Watch video from the event
Please install flash player to see this video.
About this event
Over 250 people attended a free new TEDxRíodelaPlata and joined the global debate on poverty eradication. In addition, many live chats followed by www.tedxriodelaplata.org
and joined the debate via Twitter.

Six professionals from various fields participated and presented their ideas on how to address the problems of poverty and large Millennium Development Goals. In the beginning we could see the live in New York TEDxChange done by the Bill and Melinda Gates Foundation.
Confirmed Speakers
Horacio Salomón
Director and Principal Investigator of the National Reference Center for AIDS of the Faculty of Medicine of the University of Buenos Aires.
Matilde Rusticucci
Expert in climate change, professor of the Department of Atmospheric Sciences and the Oceans, Faculty of Natural Sciences at the University of Buenos Aires.

Juan Carlos Tedesco


Executive Director of Strategic Planning Unit and Education Assessment of Argentina, under the Presidency of the Nation. Former Minister of National Education.
Claudio Castro
Director for Latin America and the Caribbean "Un Techo para Mi País", volunteers who seek to end the injustice of poverty.

Magdalena Goyheneix


Pediatrician and member of Doctors Without Borders. Graduated from the University of Buenos Aires with honors.

Zulma Ortiz


Health Specialist UNICEF-Argentina, a member of the Advisory Committee on Health Research for OPS.
Kevin Johansen
Special performance
Organizer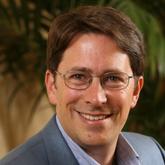 Gerry Garbulsky
Buenos Aires, Argentina
---