MHK
x
= independently organized TED event
Theme: Evolving Identities
Manhattan, KS, United States
September 13th, 2014
Venue and Details

​ Manhattan, KS, 66502
United States

Event Type (what is this?) Standard
This event is open to the public. Tickets are available.
Ticketing policies vary by event.
---
About this event
The theme for this year's TEDxMHK is "Evolving Identities," born from the idea that life transforms everything around us, for better or for worse. The world is changing around us and Manhattan and surrounding communities are indisputably a model of growth and revitalization. Kansas State University has changes on the horizon with its 2025 visionary plan: "Throughout the university, academic and athletic facilities are receiving renovations and additions, which will provide quality facilities to students, faculty, alumni and fans." Despite the numerous growth in both planning and construction, these metamorphic changes are not limited to KSU's campus. Downtown Manhattan is growing exponentially, bringing in new businesses which stimulate economic growth and opportunities for our residents. As the "Gateway to K-State," Aggieville, is also becoming a "...more comfortable environment, especially for those who have passed through college and young adulthood." Manhattan is growing as a whole, moving toward more progressive civil practices and drawing in more new people and expertise than ever before. Our evolution as a community is inevitable."What we do and do not do will frame the future of Kansas State University and Manhattan." Our future depends on the visions we share, decisions we make and actions we take. What will you do to become who we, as a community, want to be?
Organizer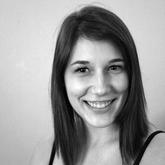 Brooke Mechels
Manhattan, KS, United States
Co-Organizer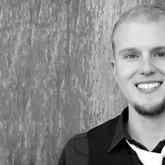 Eric Zwygart
Manhattan, KS, United States