GranVíaSalon
x
= independently organized TED event
Theme: ¿Nueva? educación
Madrid, Spain
January 30th, 2014
Watch video from the event
Please install flash player to see this video.
View photos from the event on Flickr
About this event
Confirmed Speakers
Juan Luis Yagüe
Juan Luis Yagüe es Director de Eurocolegio Casvi, licenciado en Informática y MBA por el Instituto de Empresa. El contacto con Eurocolegio Casvi, sin embargo, lo mantiene desde 1985, año de su creación como empresa familiar. Primero lo hace con distintas colaboraciones mientras cursaba sus estudios, y después, mediante su incorporación definitiva al colegio en el año 1996, asumiendo la responsabilidad de continuar con la empresa fundada por su padre. Es en ese momento cuando alcanza la subdirección de Eurocolegio Casvi, que pasa de contar con 800 alumnos, a tener 3.000 repartidos en dos centros escolares: en Villaviciosa de Odón, el primero, y en Boadilla del Monte, el segundo, ambos de línea 4. Actualmente, y después de diez años, desempeña el cargo de Director General de las empresas del grupo familiar Yagüe, integrado, además de por los dos colegios, por varias empresas más de formación, servicios de comedor y limpieza, CMY Multimedia Educativos (producción y venta de videojuegos educativos), y construcción. Además, ostenta los cargos de Vicepresidente de ACEC (Asociación de Centros de Enseñanza Privada Concertada); Vicepresidente de FACEPM-Nueva Concertada (Federación Madrileña de Centros de Enseñanza Privada Concertada); y Tesorero de ACBIE (Asociación de Centros de Bachillerato Internacional de España).
Organizer
Javier Villarrubia
Madrid, Spain
Organizer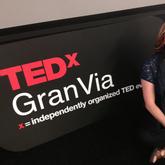 Carmen Martín Tejeda
Madrid, Spain
---