CAU
x
= independently organized TED event
Seoul, 11, South Korea
March 22nd, 2014
Watch video from the event
Please install flash player to see this video.
View photos from the event on Flickr
About this event
Since before, we have been developing mostly everything to get our lives better in every ways. But constant developments have exclude the real people. Now we should think about not only our convinience but also what is human really means.
Venue and Details
CAU R&D Center
​ 3rd floor, R&D Center,Chung-Ang Univ. 221 Heukseok-dong,Dongjak-gu,Seoul Seoul, South Korea
Seoul, 11,
South Korea

Event Type (what is this?) University
This event occurred in the past.
See more TEDxCAU events »
Organizer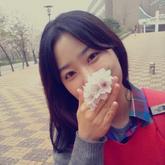 Sangjeong Lee
Seoul, South Korea
Organizer
Eunjoo Chung
Seoul, South Korea
Team
Eunjoo Chung

Director

Sangjeong Lee

Licensee and Curator

Jung Cho

Contents team director

Sungmi Lim

Promotion team director

Areum Lee

Technology Team Director

Younghoon Choi

contents team organizer

Areum Hwangbo

contents team organizer

Gayoung Park

contents team organizer

Cheolwoo Park

promotion team organizer

Heeser Sun

promotion team organizer

Sangmok Lee

promotion team organizer

Gwangil Kim

technology team organizer

Youngjin Jung

Webmaster

Kitae Yu

Supervisor
---