BYU
x
= independently organized TED event
Theme: At The Intersection
Provo, UT, United States
March 21st, 2014
Watch video from the event
Please install flash player to see this video.
View photos from the event on Flickr
About this event
TEDxBYU aims to spark thought and dialogue among audience members around innovations that provide greater social value and the never changing fact that this innovation often happens at the intersections. Presenters share their experiences, insights, and methods for creating social change in an ever changing and fast paced world. Featured speakers are world-renowned innovators, BYU students, faculty and alumni.
Confirmed Speakers
Jake Harriman
Nuru Founder & CEO
Hal Gregerson
INSEAD Professor and The Innovator's DNA, Co-Author
Ann Christensen
Clayton Christensen Institute for Disruptive Innovation, President
Jane Wilson
The Reset Foundation, Co-Founder & CEO
Jen Porter
The Reset Foundation, Co-Founder & COO

Dane Andersen


BYU Sociology / International Development, '14
Noteworthy
Acappella Music Group
Daniel Crosby
Behavior Finance Consultant
Michael Davis
Downtown Streets Team, Operational Supervisor
Kelli Loosli
BYU Center for Animation, Professor

Kelsie Moore


BYU Film, '13
Kevin Starr
Mulago Foundation & Rainer Arnhold Fellows Program, Managing Director
Venue and Details

​ Brigham Young University
Joseph Smith Building Auditorium
Provo, UT, 84602
United States

Event Type (what is this?) University
This event occurred in the past.
See more TEDxBYU events »
Organizer
Jeremy Coon
Salt Lake City, UT, United States
Organizer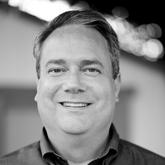 Todd Manwaring
Provo, UT, United States
Team
Jessamyn Lau

Co-Producer

Curtis Lefrandt

Co-Producer
---