Tokyo
x
= independently organized TED event
Tokyo, Japan
May 15th, 2010
Watch video from the event
Please install flash player to see this video.
View photos from the event on Flickr
About this event
TEDxTokyo: 2010
"Hit Reset"

Deep themes. New memes. Power dreams. TEDxTokyo 2010 was the second TEDxTokyo event. Far more expansive and inclusive than in 2009, bringing extraordinary ideas worth spreading from a range of highly respected local and international speakers.
Organizer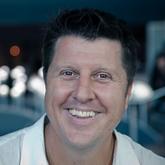 Patrick Newell
Tokyo, Japan
Team
Todd Porter

Co-founder
---