OPorto
x
= independently organized TED event
Theme: À Flor da Pele / Nerves on Edge
Oporto, Portugal
March 8th, 2014
Watch video from the event
Please install flash player to see this video.
View photos from the event on Flickr
About this event
The theme of this year's event will be "À Flor da Pele" and roughly means "Nerves on edge". It is an idiomatic expression that are impossible to translate from Portuguese into English.
It doesn't mean "skin deep", quite the opposite. It has to do with strong emotions and visceral feelings. Anything that makes one feel on the edge will most likely be very deep rather than skin deep. We are looking for themes such as economics, (in the sense that countries like Portugal, Spain, Iceland and Egypt are/have been on the brink of collapse); social entrepreneurship; the individual (love, fear, strong emotions, anything that distinguishes us or brings us closer), technology, environment, sustainability, sports, among others.

Confirmed Speakers
Ana Silva




José Soares




José António Pinto


aka 'Chalana'

Rodrigo Meneses




Francisca Guimarães




Jorge Moutinho




Sónia Fernandes




Pedro Medeiros




Manuel Foraz




Henrique Cymerman




Thomas Bakk




Hugo Silva




Steve Grand




Vanessa Rodrigues




Fra Biancoshock




André Lourenço




Ana Aragão




Gustavo Costa




Maria Palha




Hugo Reis




Ana Campos




Manuel Pinto Coelho




Margarida Pinto Correia




Emanuel Ferreira




Bombeiro "António"




Pedro Teiga



Organizer
Norberto Amaral
Porto, Portugal
Organizer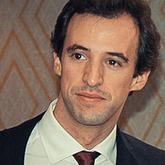 Pedro Geraldes Santos
Porto, Portugal
Team
Sofia Lage

Speaker curator

Andreia Pinheiro

Speaker curator

Hugo Magalhães

Ticketing

Maria João Ferreira

Ticketing

Daniela Valente

Production

Luís Gachineiro

Audiovisual Production

Elisabete Garcia

Sponsors

Marlene Pires

Sponsors

Vasco Vasconcelos

Media and Communications

Carla Carrinho

Media

Daniel Lopes

Web

José Pedro Santos

Design

Tiago Pereira

Photography

João Mariano

Photograpy & Video
---