BITSHyderabad
x
= independently organized TED event
Theme: Of The Goodness Of Life
Hyderabad, India
September 21st, 2014
Venue and Details
BITS Pilani, Hyderabad Campus
​ BITS, Pilani - Hyderabad Campus, Jawahar Nagar, Post Shameerpet Mandal
Hyderabad, 500078
India
More about the venue »
Event Type (what is this?) University
This event is invite-only. Tickets are available.
Ticketing policies vary by event.
---
About this event
The 2014 edition will celebrate the Goodness of Life. All things small and big that make life good and worth living. The amazing speakers being invited to the event will speak on a broad range of topics like technology, art, education etc.
Organizer
Abdul Saboor
Hyderabad, India
Co-Organizer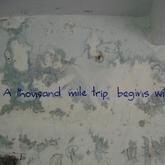 Anthony Vipin Das
Hyderabad, India