BITSHyderabad
x
= independently organized TED event
Theme: Of The Goodness Of Life
Hyderabad, India
September 21st, 2014
Venue and Details
BITS Pilani, Hyderabad Campus
​ BITS, Pilani - Hyderabad Campus, Jawahar Nagar, Post Shameerpet Mandal
Hyderabad, 500078
India
More about the venue »
Event Type (what is this?) University
This event is open to the public. Tickets are available.
Ticketing policies vary by event.
---
About this event
The 2014 edition will celebrate the Goodness of Life. All things small and big that make life good and worth living. The amazing speakers being invited to the event will speak on a broad range of topics like technology, art, education etc.
Confirmed Speakers
Baile Zhang
Dr. Baile Zhang is Assistant Professor of Physics at Nanyang Technological University in Singapore. He received his Ph.D. in 2009 from MIT, following his B.S. degree in 2003 and M. S. degree in 2006 from Tsinghua University in Beijing, all majored in Electrical Engineering. Between 2009 to 2011 he was a Post-doctoral Associate with the BioSyM Research Group at the Singapore-MIT Alliance for Research and Technology Centre in Singapore. His recent invention of a macroscopic invisibility cloak using simple methods was voted as the 4th place of "Top 10 Breakthroughs of 2010" by Physics World, and as the 57th place of "Top 100 Stories of 2011" by Discover Magazine. He is a recipient of MIT Technology Review TR35 Global Young Innovators Award in 2012. He is also a TED fellow of TED2013 class.
Sey Min
Sey Min is a multi-disciplinary interactive designer, who's interest is in dealing with live data sets in various media formats. She makes projects that reimagine how humans relate to technologies, to societies and cities, and to environments. Combining elements of environmentology, visual art, programming and storytelling, her projects range from building a real time interactive information graphics system for a music club(2007) to proposing a boundlessness open gallery exhibition system (2010). She also worked on developing ocean pollution cleaning system, especially oil spills effects to our lives and ecology. Recently, she has worked on the project of 'how to re-define city' with urban data. She is the founder and organizer of randomwalks.org(www.randomwalks.org), which is half profit/none-profit media art studio in korea. Her art works have been shown at Art Center in Seoul, Lift conference experience, and have appeared on CNN Asia, Lift09, and aliceOn.net. Sey Min received a M.F.A. in the interactive media from Pratt institute, 2004 and recently worked at MIT SENSEable City Lab, as an urban information design researcher.
Dorairajan Balasubramanian
Professor D Balasubramanian joined LVPEI's Prof Brien Holden Eye Research Centre after an illustrious scientific career, which included positions such as Director, Centre for Cellular and Molecular Biology, and Professor and Dean, University of Hyderabad. He was honoured by the Government of India with the Padma Shri in 2002, and has received several other awards from professional and institutional bodies. Notable among them are the Kalinga Prize for the popularization of science from UNESCO, the Third World Academy of Sciences Award for Basic Medical Science, and the Chevalier de l'Ordre National du Merite from the President of France. Prof Balasubramanian's research focuses on the biology of eye diseases. He has over 160 publications in national and international journals and has authored three books. He is a member of several editorial boards and serves on a range of national and international scientific committees. Currently, he is President of the Indian Academy of Sciences, and Secretary General of the Academy of Sciences for the Developing World (TWAS), Trieste, Italy.
Babar Ali
"World's Youngest Headmaster", an Indian student and teacher from Murshidabad, West Bengal. The school that he runs is an outdoor school and counts a total of 10 teachers - all of them students at nearby school or college - who volunteer to teach. In 2009, Babar Ali won a prize from the program Real Heroes of the Indian English news channel CNN IBN for his work and was awarded the NDTV Indian of the year award.

Palam Kalyanasundaram


Thin, frail, emaciated and sporting a shy smile, Palam Kalyanasundaram looks like your next-door neighbour's old, but affectionate grandpa. Once you get to talk to him, the fire and determination in him shines forth through his words. He speaks in a childlike manner, and his voice, too, is high-pitched, but as you listen, you are awestruck at the yeoman service he has done for humanity. He has received several awards and has donated Rs 30 crore of prize money he got from these honours.
Parvati Patil
Parvati is responsible for developing and managing Vittana's portfolio of microfinance partnerships in South Asia. Previously, Parvati worked for MicroRate - a leading microfinance rating agency where she focused on product development, financial analysis and strategy for client growth; the QED Group - an international development consulting firm where she led monitoring and evaluation projects for USAID; the Clinton Global Initiative at the Clinton Foundation; and Tata Consultancy Services. Parvati is also on the board of the Financial Inclusion Forum of D.C. Born and brought up in India, Parvati moved to the United States to pursue her graduate studies in 2009. Parvati holds a Master's degree in Public Policy from the University of Michigan and a Bachelor's degree in Engineering from M.S. Ramaiah. Institute of Technology in India. Along with her husband, Parvati is an avid mountaineer and is learning a bit of endurance from their black lab, Girmit.
Gitanjali Sarangan
Gitanjali is ABT (Arts Based Therapist) and an ABT Guide for Bangalore and South India. She uses multi arts forms while working with children and adults with special needs.While working with children in learning centres and with youth in colleges, she found the strength of integrating creative processes into learning. Gitanjali worked with an inclusive set-up, taking care of special children in inclusive environments. She set-up the first ABT Centre for special needs children in Bangalore. She is also an Internship guide at the Indian Society for Training and Development. Gitanjali is one among two artists to be awarded the Artist's Grant 2014 for the 'Art in Education Program' by the India Foundation for the Arts . At the Global Ethics Forum's 'My Choice for Equality' Recognition 2014, she has been recognised by Global Ethics Forum and Indian Institute of Management , for being an individual who has stood up against inequality and taken action towards establishing a more equal, impartial and fair world.
Organizer
Abdul Saboor
Hyderabad, India
Co-Organizer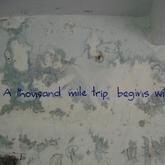 Anthony Vipin Das
Hyderabad, India