Youth@ISBangkok
x
= independently organized TED event
Theme: A Catalyst for Change
Nonthaburi - Bangkok, Thailand
January 23rd, 2014
Watch video from the event
Please install flash player to see this video.
About this event
On January 23, 2014 ISB will host its second TEDxYouth event at 6:30 p.m. in the CCT. Nine Grade 11 speakers will each give a five-minute talk on an idea centering on the night's theme--Catalysts for Change. The special event will be recorded and uploaded to the TEDx Youtube channel.

As part of a unit in Grade 11 English classes on Language and Power, all Grade 11 students conducted research and delivered their own TED talk in front of their peers. Each English class then selected one speaker whose topic and delivery most impacted them. The wide range of topics and the students' enthusiasm for the project prove that ISB students are curious, passionate and open-minded. The ISB High School English faculty is proud of their students' work and looks forward to the event.
Organizer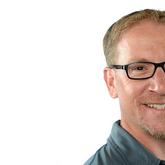 Christopher Bell
Bangkok, Thailand
Team
Christopher Bell

Technology/CoSponsor

Tim Pruzinsky

English Teacher/CoSponsor

Brad Augustine

English Teacher/CoSponsor

Ronna Stefan

English Teacher/CoSponsor
---