FlourCity
x
= independently organized TED event
Theme: Listen Closer
Rochester, NY, United States
June 15th, 2014
Watch video from the event
Please install flash player to see this video.
View photos from the event on Flickr
About this event
TEDxFlourCity creates dialogue and action by giving Rochester's best and
brightest a platform to share their thoughts, ideas and calls to action. The speakers, talking to a range of disciplines, will share innovative technology that have global influence to ideas on building community in Rochester. Our theme, Listen Closer, emphasizes the push by Mayor Lovely Warren to not just hear but listen, challenge assumptions, and connect to those outside your immediate community.
Organizer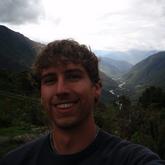 William Monteith
Rochester, NY, United States
---