Contagem
x
= independently organized TED event
Theme: Unidos
Contagem, MG, Brazil
October 4th, 2014
Venue and Details
Teatro SESI Alvimar Carneiro de Rezende
​ Avenida Sócrates Mariani Bittencourt, 750
Contagem, MG, 32010010
Brazil

Event Type (what is this?) Standard
This event is open to the public. Tickets are available.
Ticketing policies vary by event.
---
About this event
O indivíduo, por mais excepcional que seja, terá sempre uma enorme limitação a superar: a si mesmo. Cada vez menos grandes esforços individuais geram resultados proporcionais, visto que os problemas são cada vez mais horizontais, exigindo a cooperação entre diversos agentes.

Um município metropolitano não resolverá a questão da mobilidade pensando individualmente, um país não se tornará competitivo internacionalmente através da ação de apenas um partido político, uma comunidade não sairá da pobreza pela ação de uma pessoa.

Para exaltar o poder da união surge o TEDxContagem: UNIDOS. Unidos em torno de uma identidade, de um propósito, transcendendo barreiras artificiais entre indivíduos, empresas, órgãos e municípios.

Pelo fim das barreiras. Por soluções sistêmicas para problemas sistêmicos. Pela união.
Organizer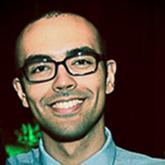 Fabio Vione
Contagem / Minas Gerais, Brazil