Contagem
x
= independently organized TED event
Theme: Unidos
Contagem, MG, Brazil
October 4th, 2014
Venue and Details
Teatro SESI Alvimar Carneiro de Rezende
​ Avenida Sócrates Mariani Bittencourt, 750
Contagem, MG, 32010010
Brazil

Event Type (what is this?) Standard
This event is open to the public. Tickets are available.
Ticketing policies vary by event.
---
About this event
Contagem, assim como diversas cidades metropolitanas, carecem de identidade própria. Isso tem severos impactos e é uma enorme barreira para o desenvolvimento. Uma análise mais aprofundada permite ver que, na verdade, a metrópole como um todo carece de identidade própria. Os problemas metropolitanos não são pensados em conjunto, mas sim isoladamente.

Generalizando esse conceito, a desunião e o pensamento isolado impedem que uma série de grandes problemas sejam resolvidos. Impedem que setores industriais sejam internacionalmente competitivos, que órgãos governamentais resolvam a questão da mobilidade urbana, que uma comunidade coopere e saia de uma situação de pobreza. Assim, surge o TEDxContagem: UNIDOS. Unidos em torno de uma identidade, de um propósito, transcendendo barreiras artificiais entre indivíduos, empresas, órgãos e municípios. Pelo fim das barreiras. Por soluções sistêmicas para problemas sistêmicos. Pela união.
Organizer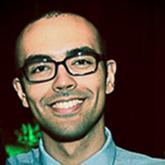 Fabio Vione
Contagem / Minas Gerais, Brazil