Nagpur
x
= independently organized TED event
Nagpur, MH, India
September 14th, 2014
Venue and Details

​ Nagpur, MH,
India

Event Type (what is this?) Standard
This event is open to the public. Tickets are available.
Ticketing policies vary by event.
---
About this event
This event is in production and the date is tentative. This is our thrid event and we have learnt a lot from our previous experiences and experiments with TEDxNagpur and plan to make it huge, discover a lot of local ideas and talent.

Nagpur is a small city and on the production side we are trying to increase collaboration with a lot of people to make this event grand. Could move around a week or two depending on the venue partners.

We'l confirm more details over the coming weeks.
Organizer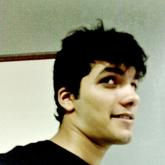 Harshil Gupta
Nagpur, Maharashtra, India