TârguMureș
x
= independently organized TED event
Theme: Ideas powered by passion
Tirgu-Mures, MS, Romania
October 4th, 2014
Venue and Details
Centrul Cultural Mihai Eminescu
​ Tîrgu-Mureş, Str.Nicolae Grigorescu nr.19
Tirgu-Mures, MS,
Romania
More about the venue »
Event Type (what is this?) Standard
This event is open to the public. Tickets are available.
Ticketing policies vary by event.
RSVP below to confirm availability with event organizer.
---
About this event
Ideas powered by passion. The chosen theme for TEDxTarguMures celebrates creativity and encourages "outside the box" thinking. Our event will feature speakers who will inspire you. You will have the opportunity to interact with other TED enthusiasts.
Organizer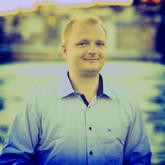 Johann Stan
Targu Mures, Romania
Team
Sandor Gal

Partnerships

Annamaria Nagy-Korodi

Social Media

Claudia Szanto

Project Manager

Vasile Cernea

On-stage host