YorkU
x
= independently organized TED event
Theme: Combustion
Toronto, ON, Canada
March 4th, 2014
Watch video from the event
Please install flash player to see this video.
About this event
TEDxYorkU has the vision of showcasing the best of York to the world. To this end, we've had success with our series of talks being the most viewed videos associated with the university.
Our 4th event will take place March 4th, 2014 from 12noon - 6pm. The theme of this year's event is Combustion, the exhilarating – and sometimes terrifying – point of no return, where nothing will ever be the same again.
Organizer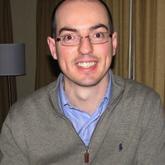 Ross McMillan
Toronto, Canada
Team
David Aperador

Co-Curator (President of TEDxYorkU club)

Ian Garrett

Production Director

Courtney Mallam

Marketing & Communications Director

David Ip Yam

Program Director

Lindsey Ostrosser

Program Director

Saba Rafiq

Logistics Director

Priya Shah

Partnerships Director
---