CincinnatiSalon
x
= independently organized TED event
Cincinnati, OH, United States

Venue and Details
Longworths
​ Cincinnati, OH, 45242
United States

This event is open to the public. Tickets are available.
Ticketing policies vary by event.
RSVP below to confirm availability with event organizer.
---
About this event
TEDxCincinnati will host a happy hour where we will show TED talks and have a time for people to connect with each other in between our larger events.
Organizer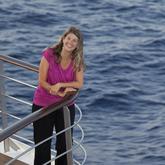 Jami Edelheit
Cincinnati, OH, United States