SanJoseCA
x
= independently organized TED event
Theme: TEDxCity 2.0 Live Stream and Live Speakers
San Jose,CA , CA, United States
September 20th, 2013
About this event
TEDCity2.0: Dream me. Build me. Make me real.
Friday, Sept. 20, 2013 - Silicon Valley Capital Club 11:00 am - 2:30 pm

Eric Liu - Reinventing citizenship
Emily May - You have the power to end street harassment
Catherine Bracy - Scaling up "Code for America" internationally
Dr. Jonathan Trent - NASA Ames Scientist - TED Speaker
Dr. Ronesh Sinha - SV Business Journal 2013 Health Care Hero

Register Now - Tickets Extremely Limited - Cost: $30 - Lunch Included
Registration Contact: gina.rodriguez@ourclub.com
Gina Rodriguez 408-938-2366

The focus will be on themes including Art, Education, Food, Youth, Health, Housing, Play, Public Space. Water and Living Green - all elements that will dictate the future of our cities.
Organizer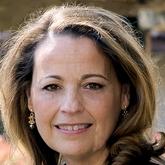 Diane Michlig
San Jose, CA, United States
---