UniversityofGlasgow
x
= independently organized TED event
Theme: Connectivity
Glasgow, United Kingdom
March 15th, 2014
Watch video from the event
Please install flash player to see this video.
View photos from the event on Flickr
About this event
Does technology connect us or disconnect us?

Are we equally connected to science or is there a gender and racial disparity?

Can we feel more connected to each other through a ball?

Does English language disconnect us?

Organizer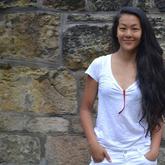 Andreia Hozhan
Glasgow, Scotland, United Kingdom
Organizer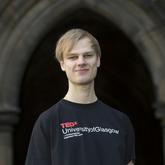 Tadas Labudis
Glasgow, United Kingdom
Team
Tadas Labudis

Event Coordinator

Simone Do Carmo

Content Coordinator

David Timis

Content Coordinator

Renata Pilikinaite

Head of Marketing and Social Media

Ana Tedim Ferreira

Treasurer

Tan Yi Wen

Head of Sponsorship

Cvetilena Gocheva

Co-Head of Sponsorship

Constanze Zehentmeier

Social Media Marketing

Gabija Špiliauskaitė

Logistics Assistant

Mariana Fazenda

Entertainment Coordinator
---