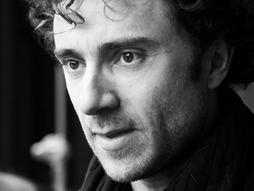 Thomas Heatherwick
Designer
Thomas Heatherwick is the founder of Heatherwick Studio, an architecture and design firm that, among other projects, designed the astonishing "Seed Cathedral" for the UK Pavilion at Shanghai Expo 2010.
Why you should listen
Thomas Heatherwick founded Heatherwick Studio in 1994 with his aim being "to bring architecture, design and sculpture together within a single practice." On the team, architects, landscape architects, designers and engineers work from a combined studio and workshop, where concept development, detailing, prototyping and small-scale fabrication take place. The studio's work spans commercial and residential building projects, masterplanning and infrastructure schemes as well as high profile works of public art.
From his biography at the Design Museum:
Heatherwick finds pleasure in what other designers might perceive as unconventional commissions, like the entrance and carpark for Guys Hospital, near London Bridge. He responded with an organic woven façade, created from stainless steel braid that requires little maintenance and creates a new system for routing traffic. In this context, what Heatherwick cites as his dream design job is unsurprising: a large-scale car park for the 1970s new town, Milton Keynes. "It's is a weird place but I find it exciting because its infrastructure is taken so seriously," Heatherwick explains, "It needs multistory car parks. But what world-class example of a well designed car park can you think of? There's not much competition and they're a very cheap building typology so you could build the best car park in the world for a fraction of the cost of the fanciest new art gallery… I'd like to work on the world's best car park."
Thomas Heatherwick's TED talk
Quotes from Thomas Heatherwick
The British government — any government — is potentially the worst [architectural] client in the world.