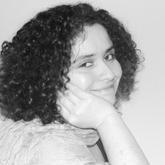 Sara Guimarães
Business English Trainer, BEFCA
Bio
I have been working for the last 10 years as a Business English Trainer, helping business professionals worldwide to achieve their highest performance in Professional English.
Apart from my job, which I love, I have been enjoying my first time motherhood experience with my one-year old little guy.
It has been a remarkable experience which has only made me go further and push myself in all aspects of life.
Cheers!
Languages
Areas of Expertise
Business English Training
An idea worth spreading
In hard times, have great expectations.
I'm passionate about
supporting others in their pursuit of their wholesome self-best at work.
People don't know I'm good at
turning setbacks into growth.