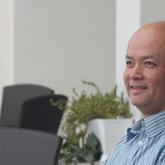 Edmond Hui
Network Manager, Teddington School
Areas of Expertise
IT in Education, science, Marine Biology/ecology, Paper Aeroplanes, Photography, anatomy
An idea worth spreading
I am an IT enthusiast yet I am often disappointed by the actual practical contribution of IT in education; so often I see computer use in schools praised as if mere usage in the classroom guaranteed a positive effect on learning. My generation has unwittingly participated in a huge experiment to discover whether a population can be educated without any computers and yet live happily in a world of pervasive IT. If you're over 50, your school was likely to have no computers at all, and yet if you're a TED enthusiast you're likely to be a fluent user of IT. You are proof that computer-free education is not only possible but highly successful. Educators younger than me will increasingly find the concept of education without computers to be unimaginable. They will never be able to repeat the experiment because future students will always go to computer equipped schools. The younger you are, the less likely you will be able to discern whether the Emperor's new clothes are real or not.
I'm passionate about
Proper understanding of the role of information technology in education. The teaching of Science.
Universities
Talk to me about
The process of scientific discovery.
People don't know I'm good at
My TED story
I have organised three TEDxTeddington conferences, spoken on education at one, auditioned for TED 2013 and reached the UK finals with a talk on paper aeroplanes, and created a TED-Ed lesson on the working anatomy of the heart.