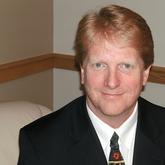 Bruce Ramshaw
Chairman, General Surgery, Transformative Care Institute
Languages
Areas of Expertise
Systems Science, Health Care Solutions, Hernia Disease and hernia surgery, Laparoscopic surgery
An idea worth spreading
We are changing the system structure for health care (specifically disrupting the traditional model for academic medicine). Using a systems approach, we are replacing the individual physician practice and hospital vertical department silo and hierarchy models with a patient-centered, team based system built around definable patient groups and diseases.
I'm passionate about
Changing our health care system
Talk to me about
Improving our health care system, improving our world, getting down to the core system structural problems that are the cause of suffering in our world and in health care.
People don't know I'm good at
Juggling (at least I can do basic juggling- three balls for a little while)
My TED story
I was a tenured Professor of Surgery (and Chief of General Surgery) at a major US state university, but in 2009 I quit my job because I learned enough to know that the traditional academic medical centers and major universities are not currently able to make the necessary structural system changes required to evolve our health care system to a sustainable model that provides value for all of society. I searched the United States to find a medical center that would be willing (both physicians and medical center leadership) to implement a new model for academic medicine that is patient-centered, based on a team approach and is driven by continuous learning and continuous clinical quality improvement principles. To lead this change, I have had to unlearn almost everything I was taught as a surgeon and TED talks and the TED community have been one of the resources I have utilized.