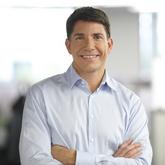 Gary Kovacs
CEO , AVG Technologies Ltd.
Bio
Gary Kovacs is the CEO, president, and managing director of AVG Technologies (NYSE: AVG). Gary has been an innovator in software for over 20 years previously as CEO of Mozilla where he grew the Firefox web browser to over 500 million users worldwide and launched Firefox OS on mobile phones in over 20 countries globally. Prior to that he led all products for Sybase (acquired by SAP); mobile for Macromedia (acquired by Adobe), and over 10 years of leadership at IBM. He also launched one of the first text messaging technology companies in the world which he took public in 1999. He holds a bachelor of commerce and an MBA with distinction, from the University of Calgary, Canada. Gary is an avid Hockey player, golfer, and triathlete and serves on the board of directors of numerous technology and not-for-profits including Make-A-Wish. He has presented at TED long beach, World Economic Forum, Mobile World Congress, All Things Digital, and numerous other events and conferences.
TED Conferences
TED2015, TED2014, TED2013, TED2012
Areas of Expertise
Internet, Hockey, Mobile , Enterprise 2.0, Web & Internet
An idea worth spreading
The Internet is a powerful connection mechanism that has brought us together globally. At this same time, locally it is pulling us apart and putting less emphasis on local communities. What is the impact that the Internet and constantly being connected to websites, email and social networks has on our life and our relationships?
I'm passionate about
Life, the World, and the people within each. I am fired up about how people interact with each other, our environment, and how we come together to create awesome communities.
Universities
Talk to me about
The Internet, web technologies, people, giving back to our world for meaningful causes.
My TED story
This is my first TED conference and I am very excited to experience the diversity of thinking that comes at TED. It will be great to get outside of Silicon Valley and spend four days with the world's most creative and innovative thinkers and visionaries. I am also speaking at TED-U and am extremely passionate about the topic I will be discussing.