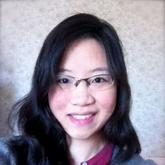 Kelwalin Dhanasarnsombut
Patent and patent information specialist, Rouse & Co International
Bio
Kelwalin is a native Thai from Bangkok, who consider herself a world-citizen. She holds Ph.D. in cell, animal, and population biology (major in immunology/ biotechnology) and had been researching in vaccine development and malaria. Currently, she is working full-time for the IP law firm as a patent specialist (Life science), while teaching science part-time. She is a coffee lover, bookworm, art appreciator, music consumer, life-long learner; sometimes Blogger and Instragramer. Having TED-like job and volunteering for TED, Kelwalin enjoys being versatile, and surrounded by people who have different interests and backgrounds (yet, she is INTJ!).
TED Conference
TEDWomen 2013
Areas of Expertise
Biotechnology & Life Sciences, patent analysis and translation
An idea worth spreading
Well-mixed about cutting-edge knowledges, Science, philosophy, technology, education, peace
I'm passionate about
Anything TED! I'm always passionate about science, especially biology. However, I'm really into philosophy, astronomy, music, languages, arts and novels.
Talk to me about
Philosophy, traveling, sciences, innovations, classic and sci-fi novels, music, cultures, languages, gaming, any ideas worth spreading.
People don't know I'm good at
Encouraging other people. Stubborn to let go of problems. Keeping secret.
My TED story
As part of TED's OTP, I'm among Thai TED translators and a Language co-ordinator. It's been a wonderful ride that allow me to exchange my ideas and connect to people in TED family. I was one of the TEDxChiangMai 2013 organization team, a group of inspiring people who always wish to organise more TEDx in Thailand. I'm also looking forward to getting the best out of TED; This could be great for science, education, and reading community in my country. And in the same time, feedbacks from these possible activities may assist TED development to the next limit.