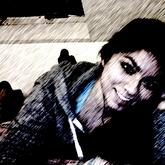 Sonia Gupta
Founder/ CEO, United Against Infectious Diseases
Bio
Graduate of Troy High School as Valedictorian. Currently a senior at Yale University majoring in Political Science with a concentration in Global Health. Vast leadership experience includes being Class President at Yale and Founder of UAID. Will be researching HIV at Harvard University for 2 years and then attending medical school fall of 2013. Interested in combining medicine, public health, research, and broadcast journalism.
An idea worth spreading
United Against Infectious Diseases, or UAID, is a 501(c)(3) international student-operated volunteer organization whose mission is two-fold. Internationally, we aim to provide HIV, malaria, tuberculosis, and other infectious disease testing and counseling in developing nations while leading awareness initiatives to at-risk populations. On campus, we aim to provide volunteer and research opportunities, promote advocacy, and host events that increase awareness and mobilize students to promote global health and make a difference.
To get involved, please visit www.uaidinternational.org or e-mail uaidinternational@gmail.com.
I'm passionate about
Fighting infectious diseases through UAID, journalism, research, advocacy, and medicine.
Universities