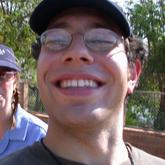 Wes Sonnenreich
Co-Founder, Intersective Learning
Bio
I'm currently doing a few things at once (ok, I've been doing that for a long time).
A bit more than half of my time I'm in charge of science and technology for Sirius Minerals. It's a fascinating company and I've learned a lot about how potash is essential to feeding the world's growing population. My goal is to find technologies that can help us develop our resources in the most sustainable manner possible. I look at innovations in agricultural science, material science, renewable energy, carbon capture and sequestration, mine and processing automation, geoscience, data analytics, transportation and logistics. Some of my challenges are very specific: for example, if anyone can find a safe use for over 100,000 tons per year of hydrochloric acid, I'm all ears!
Most of the rest of my time is spent on Intersective Learning, a company I founded with a friend and colleague, Beau Leese. Intersective creates courses that give students hands-on experience with the companies they want to work for, helping to solve major problems that these companies are facing. It gives the companies that work with us a unique way to build meaningful relationships with potential recruits while getting fresh thinking about their problems from the students. Our flagship course is the FASTRACK Challenge, which is about intrapreneurship and innovation. The corporate sponsor, Deloitte, provides mentors and coaches who bring the students significant problems and challenges for which they, and their clients, need innovative solutions. The University of Sydney and RMIT are current participants and we're looking to bring FASTRACK to universities across Australia in the next few years.
I'm currently working on developing Intersective's next course - Serious Games. This one is going to be a LOT of fun to create, teach and participate in... I'm pretty excited and you can see our progress on the Intersective Learning Blog, as well as thinking around some of the more esoteric issues on my personal blog, The Muskrat Ramble.
Intersective Learning is a spin-off company from Deloitte; much of the groundwork for the company was developed while I was national Director of Deloitte's Innovation program. I worked at Deloitte for about three years - for the first year in Perth in the consulting group and then for the next two years out of Sydney running the innovation program. It was a great role and I got to work closely with the Deloitte executive. The insights into the strategic decision process of a service firm that earns nearly a billion dollars a year in Australia alone were fascinating.
Areas of Expertise
Intrapreneurship, Innovation Management, Computer Science, Information Security, Problem Solving
An idea worth spreading
What if you could write an app for a city the way you write an app for an iPhone? What if it were possible to use the existing and increasingly prevalent digital displays, cameras and sensors found throughout a city to enable people moving through the city to connect with each other and with the city itself? That's the aim of a new project being done in conjunction with the city of Melbourne, several universities, real estate developers and urban designers to develop a framework and foundation infrastructure for enabling urban digital installations to interconnect, while maintaining privacy, security and the need for editorial control. This project has the potential to radically transform the way a city looks and feels; the way people connect with cities and can create entirely new economic models for urban business.
I'm passionate about
Education: learning and teaching
Playing: games, music, capoeira
Crossbred ideas: serious games, work-integrated learning, digital cities