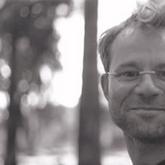 Brent Norris
Green Collar Technologies
Bio
Co-Founder and Director of Green Collar Technologies 501c3.
Languages
Areas of Expertise
Digital , Sustainability Practices, Treehouse Design and Building
An idea worth spreading
Aloha as a primary of sustainable design.
I'm passionate about
Moving sustainability-thinking towards abundance consciousness. Abundance model building and cultural integrity.
Universities
Talk to me about
Creating awareness and understanding among all things which help bring people closer together.
People don't know I'm good at
Taking short cuts through trees and over cliffs on a snowboard or bike. Hosting like-minded folks at the treehouse through couchsurfing.com.
My TED story
Started off in the Green Jobs movement in 2006. The Hawaii Island Sustainability Forum was our first event in 2009. The format was 10 Presentations on 10 Key Topics related to our Island's sustainability efforts. We open-sourced the event and have since helped others organize events. When we learned of licensing opportunities with TED it was a natural for us to start leveraging the TED brand to increase awareness and organize our efforts at TEDx events.