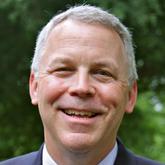 Dan Ryan
CEO , Ryan Search & Consulting
Bio
My life and career continue to intertwine and that is what makes life so much fun. I am a recovering engineer who now works with clients to help them acquire and develop talented individuals who will help their organizations grow. I have a passion for helping others and spend most of my waking hours trying to find new, more efficient ways to improve or grow either my own firm or the organizations I work for or volunteer with.
Languages
Areas of Expertise
Retained Executive Search, Leadership Development & Team Building, Recruitment Process Outsourcing-RPO, Executive Coaching, Community building, Higher Education , Workforce Development, Career Transitions, Facilitation & Training
An idea worth spreading
The only constant is change. Those who want to stay the same will only continue to fall behind.
I'm passionate about
I get really excited when I get to see people change and grow. I have been on some outstanding professional journeys and enjoy helping others plan for their own.
Talk to me about
Helping other people grow, both personally and professionally. I am also very interested in coalition building within communities.
My TED story
I have been on the sidelines with TED for a few years. After watching and observing I am getting ready to become more active on this forum, not for the sake of TED, but for the sake of those we can serve using TED as a means to an end. Stay tuned.