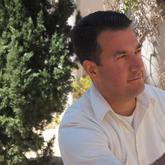 Daniel Martin
Associate Professor - Management, Cal State East Bay
Bio
Dan is an Associate Professor of Management and Director of the Peace Innovation Lab at California State University, East Bay. Research areas include: Social Capital, Ethical Behavior, Racism and Prejudice, Human Resources Assessment, Methodology, Intelligence, Religiosity, Spirituality and Humor. He is a 2011 visiting scholar at Berkeley Law (Boalt Hall) in the Center for the Study of Law and Society.
Dan is also cofounder and Vice President of Alinea Group, a Washington, D.C. and San Francisco based firm of Industrial/Organizational Psychologists and business management experts. Formerly a Research Fellow for the U.S. Army Research Institute as well as a Personnel Research Psychologist for the U.S. Office of Personnel Management, He has worked with a wide array of private, public and non-profit organizations on pre-employment selection, training, and organizational assessment. Dan holds a Ph.D. in Social/ Industrial/Organizational Psychology from Howard University.
Dan is published in various professional journals including Personnel Review, Human Organization, Ethics and Behavior, Equal Opportunities International, Management Research Review, Intelligence, Military Psychology, Business Education Forum, Skeptic Magazine and the Journal of Applied Psychology and is a professional member of the Academy of Management and the Association for Psychological Science.
Areas of Expertise
Organizational Behavior, social psychology, I/O Psychology, Human Resouces, Behavioral Economics
An idea worth spreading
A Global Consortium of Peace Innovation Labs, feeding data and hypothesis driven tests establishing intra, inter, and international peace.
I'm passionate about
Peace Innovation, Social Capital, Applied Research, Social Psychology, Equity, Equality, Creativity, Emotion, Rational Optimism, Social Justification/Dominance
Universities