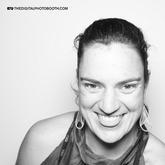 Bernelle Verster
Merah Mas Industrial Biotech, University of Cape Town, Centre for Bioprocess Engineering Research - CeBER
Bio
I'm called the water maverick. I'm an all round disrupter. My passion is using interfaces to learn to change systems: At once within and apart.
I am also passionate about water, and spend my time trying to clean it in a financially, socially and environmentally sustainable way. I work on what I call 'Wastewater biorefineries' which I like to think helps to create an ecosystem by looking at wastes as having value that we can capture and use to close materials cycles, to make the world a better place.
TED Conference
TEDActive 2011
Areas of Expertise
bioprocess engineering, Social Entrepreneurship, Water & Wastewater Treatment, interfaces
An idea worth spreading
What happens when you cross a hippie with a capitalist? Not such a far-fetched thought, as most of today's youth find it hard to fit into either the environmental or entrepreneurship boxes - we are social entrepreneurs, impact entrepreneurs, or just people who want to have fun while creating real, multidimensional value for others.
Living in South Africa and seeing the most developed solutions right alongside 'developing', or low-tech solutions lifts the barrier of what 'should' work in any given situation. We see here everyday that hard-core technologies and profit can go hand in hand with social cohesion, laughing and community.
Life and business can go hand in hand. We can be financially sustainable while being caring of the earth and ourselves. We can make a difference, learn and make money while having fun. As a bioprocess engineer I use Life's principles to develop technology and my company, while making sure that the communities and environments around me are cared for.
I'm passionate about
WATER! Textiles. Being outside, animals (especially fish), entrepreneurship, biology ... sport, beauty.
interfaces. Between environment and business, hippies and engineers, love and obligation...
Universities
Talk to me about
all things Water (if I don't know I'll find out for you), bioprocess engineering, social entrepreneurship, youth & South Africa. Systems. Design thinking
People don't know I'm good at
making clothes. and being really persistent, but they know that. What they don't often know is it's because when you work as a team, as a community, you become stronger, and then nothing gets you down
My TED story
Late December 2010 we were looking for a way to educate people about water, the technologies in it, the behavioural changes required and the inspiring people who address the problem. Someone piped up that it fits with TED - Technology, Entertainment (at the time we thought it was Education) and Design - the idea for TEDxCapeTown 2011 - 'Be water my friend' - was born.
We had our first TEDxCapeTown to coincide with World Water Day. The day was aimed at building awareness about water, but it sparked a huge awareness about community within me, and we had so much fun doing it, so we've carried on, from strength to strength, exploring the nuances and complexities of the phenomenon that TED and TEDx has become. I think I'm a completely different person now.