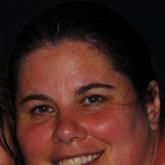 Lia Keith
Air Traffic Control Specialist, Federal Aviation Administration
Bio
I am a mother of four children, one of whom has mild autism. His condition gave me the gift of having to think about learning in new ways. I home school all four of my children, and teaching him to read was a lesson in thinking outside the box. He doesn't learn in any of the traditional ways, and together we have developed learning strategies that are helping him succeed. I am also an Air Traffic Control Specialist with nineteen years experience at Washington Enroute Air Traffic Control Center.
An idea worth spreading
I want to create a foundation where children pledge to complete tasks to raise funds for relevant organizations. A child could pledge to read a certain amount of pages in a book for a month, eat a certain amount of servings of fruits and vegetables, create art, bike a certain amount of miles, jump rope for a certain amount of minutes each day, etc...In return, adults would pledge a certain amount of money per task or unit. They say good habits take about three weeks to become ingrained, so things that strengthen the body and mind need to be the focus. It would also help that adults would see the least resourceful in the society using their hope, energy, and enthusiasm in a meaningful way. You could form chapters in local communities and gear tasks to the needs of the children and the communities they live in.
I'm passionate about
I want to teach children the value of service. We need to stress service at an earlier age when children are eager to get involved, before the culture solidifies our materialistic tendencies.
Talk to me about
Anything, I love to offer opinions and have open honest discourse.
People don't know I'm good at
I love to disseminate information. I'm the go to girl if a problem needs to be solved in an unconventional way.