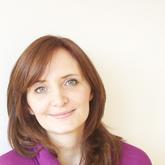 Elisabeth (Lizzie) Crudgington
Learning Ecologist, Bright Green Learning@Atadore SARL
Bio
A creative process designer for learning & innovation, I both work for Bright Green Learning, Atadore SARL and as part of a team putting lots of energy into founding The Hub Geneva (www.the-hub.net) - fostering social entrepreneurship in the Geneva region. This follows and builds on experience gained during six years working for IUCN, the International Union for Conservation of Nature as the Learning and Leadership Officer where I focused on building leadership capacities, designing effective learning processes and facilitating powerful multi-sector conversations on innovative sustainability solutions.
TED Conference
TEDActive 2011
Areas of Expertise
Facilitate collaborative exchanges -social progress, Systems Thinking, Social Innovation, Learning , Event and Process Design, Group Dynamics
An idea worth spreading
Global changes in the economy are happening and we are shifting towards a future where business-as-usual and politics-as-usual increasingly take into account the value of nature's ecological infrastructures underpinning our economies and societies. As we progress through this change, more and more individuals and organizations will seek innovative ideas and entrepreneurial business models to convert these ideas to action with financial profit and positive impact (purpose). They will seek inspiring environments to foster their creativity and communities providing them access to the variety of resources to maximize learning and impact, from initial success to longer-term scaling of ideas. A new breed of shared working spaces and communities designed to foster social entrepreneurship are emerging with exciting success. Linked to these are events attracting ever-growing and ever-more-influential crowds, ramping up in energy and impact. A leading example: www.the-hub.net
I'm passionate about
Congruence. Responsibility. The bigger picture. Extending time frames. Appreciating diversity. Making connections. Co-creating solutions. Future health & happiness,. My husband and daughter.
Universities
Talk to me about
Inspiring social entrepreneurs / enterprises. Thinking in systems. Leveraging learning. Must-know methodologies for group process facilitation. Complementary community currencies. The Hub Geneva.
People don't know I'm good at
Listening. Seeing strengths. Unsticking the stuck. Tricky feedback. Helping things move from good to great. Sketching. Photography. Gardening. Risotto. Making my child chortle.
My TED story
Having always loved TED Talks, I got involved in the TEDx Programme in September 2012 when I ran a satellite event of TEDxChange in Geneva. It was a superb experience, though pulled together in four short weeks! My appetite was whet for more. I attended TED Active 2011 in Palm Springs, benefitting from TEDx Organizer workshops and behind the scenes tours in Long Beach... as well as seeing 4 days of TED talks. My appetite has been ever growing since, spurred on by interaction with other organizers in Western Switzerland, participating in TEDxWWF and TEDxRC2, and now co-organizing TEDxEcoleHôtelièreLausanne (January 2012) and TEDxGenevaChange (April 2012). And to top off them all - the superb TEDxSummit in Doha!