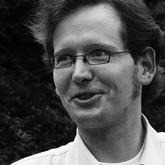 Bio
Indicating my college degrees is part of indicating my interests: as a master in neuro-behavioural sciences and in statistics, I'm deeply interested in how we perceive reality, both as an individual (subjective) as from a scientific (objective or inter-subjective) point of view.
If I would worship a god, it would be Athens, the Goddess of knowledge. I uphold truth (and the ways to obtain it) high in my banner, even if I know I might be wrong.
Finding my element, I founded of IdeasWE (Ideas Worth Executing) and TEDx Flanders. Other aspects of my life include - "I was a Belgian boy scout & leader" - "I love Japan, anime, culture, language, music, food".... Oh, I'm a dreamer and a skeptic, a rational optimist and a child of rennaissance * surrealism. If that doesn't make sense to you... we should have a conversation! Nice to meet you!
TED Conferences
TEDActive 2012, TEDActive 2011, TEDActive 2010
Areas of Expertise
Statistics, psychology, skeptisism, Scientific reasoning, Epistemology, Neuroscience, Social Game Design
An idea worth spreading
[2 years ago] offer all children of the world the possibility to see Ted-talks ted talks (from a certain age, say 10 and up).
Each of those kids should at least know what adults can dream about. [Current] There is only one big story left... from the start of this universe up to now and how it all evolved and is evolving. We can go for an era of "splendorism", where we build on positive-sum-games that can propel humanity towards a great future.
I'm passionate about
Science, truth, social games, life, Japan
Universities
Talk to me about
Statistics, TedxFlanders, Philosophy of science
People don't know I'm good at
My TED story
July 3rd 2009: I organised the first TEDx event in Belgium. It was small scale, low budget. I did get 3 good speakers and an audience of 70 people. I see this as a step towards more events
October 2009: foundation of non profit organisation: IdeasWE vzw (Ideas Worth Executing).
January 22nd 2010: TEDx Flanders II. Four speakers, 70 people, warm atmosphere, very nice food during the break,... September 5th 2010 TEDxFlanders @the ZOO was our first big event, Since then, we started Youth events, Salons & Live events. 24th of September was our first big peak where 1000 people attended our main event in the Flemish Opera. There was absolutely no negative feedback! everybody loved it! We are still growing, and our name is getting established. This adventure is taking me further than I ever could imagine