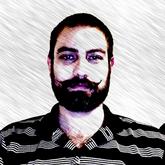 Justin Kolenc
Field Services Technician, Technology Services, Mesa County Valley School District 51
Bio
Education
B.A. in Political Science, 2013 — American Military University, Charlestown, WV
Concentration: International Relations | GPA: 3.9 | Honors: Cum Laude; Pi Gamma Mu - International Honors Society in Social Sciences, 2012-2013

A.A. in Liberal Arts, 2012 — Colorado Mesa University, Grand Junction, CO
Emphasis: Social Sciences
Relevant qualifications
2002 Petty Officer Second Class Leadership Training Course, Pearl Harbor
2001 North Korea Tactical Analyst on Air/Ground/WMD, JICPAC Hawaii
Top Secret/SCI clearance, JICPAC Hawaii
2000 Enlisted Surface Warfare Specialist, USS Reuben James (FFG-57)
1999 Visit, Board, Search & Seizure, Afloat Training Group Hawaii
Master Helmsman
Damage Control Maintenance Man

Experience
United states navy, jICPAC
Pearl Harbor, HI 2000-2003
All-source tactical intelligence analyst, E-4 & E-5. Duties consisted of monitoring real-time military developments in North Korea for the areas of Air/Air Defense, Ground/Ground Defense, and Weapons of Mass Destruction (WMD).
Twelve-hour, rotating watch schedule.
All source intelligence fusion using data from all available collection platforms.
Timely reporting to Pacific Command decision makers in support of in-theatre assets.
Daily briefing of Pacific Command leadership in Hawaii.
Collateral and concurrent duty with the Auxiliary Security Force, Naval Station Pearl Harbor following 9/11.
United States Navy, USS Reuben James (FFG-57)
Pearl harbor, hi 1998-1999
Undesignated Deck Seaman, E-1, E-2, & E-3. Master Helmsman. Damage Control Maintenance Man. Visit, Board, Search, and Seizure (VBSS) Team member. Duties consisted of ship's preservation, preventative maintenance on damage control and environmental control systems, at-sea and in-port watch standing, steering the ship during restricted maneuvering, and Maritime Enforcement Operations boarding team activities. In the 18 months aboard USS Reuben James I made two deployments:
Teamwork South '99, South America
CARAT 2000; Southeast Asia
Skills
Familiarity with law enforcement, counter terrorism, and military operations.
Highly skilled with computers in both the PC and Mac realms.
Strong analytical skills.
Proven ability to work independently and on teams.
Focused and industrious worker.
Exceptionally strong written communication skills.
Strong oral communication skills.
Proven ability to excel within a highly structured environment.
Ability to navigate large bureaucracies.
Languages
Areas of Expertise
Intelligence and MIlitary, Political Science, Video Production, Gaming, Social Networking and Marketing
An idea worth spreading
"Kainos Demokratia: A Manifesto for Direct Democracy" - only on iBooks!
I'm passionate about
Democracy, Technology, Music, Literature, The Future
Talk to me about
#WormCalc (Squid's Worm Calculator)
People don't know I'm good at
Gardening. Playing the bass, both acoustic and electric. Computers. Video production. App programming.
My TED story
I first discovered TED when I entered Colorado Mesa University in Grand Junction, CO as a member of the Political Science program. I had been spending a LOT of time playing video games, and not much time doing homework. In an attempt to include games in one of my papers, I sourced a Jane McGonigal talk about how games will save the world. =-) The rest is history!