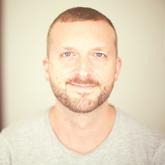 Joey Foster Ellis
Co-host, Curator, TEDxFactory798
Bio
Joey Foster Ellis (born August 27, 1984), a native of Upstate New York, received his BFA from Central Academy of Fine Arts (CAFA) in 2009, becoming its first American graduate. His work has been exhibited extensively throughout Asia and North America and is in numerous private collections. He has received several site-specific commissions, including Greenpeace, Bank of America, Chevron and Manulife and his work has been featured in such publications as The New York Times, The Wall Street Journal, Time and Newsweek. Ellis is a recipient of the 2010 TEDGlobal Fellowship[1]and was selected by The Renwick Gallery of the Smithsonian American Art Museum as one of 40 Under 40, a major exhibition highlighting the work of forty artists born since 1972. He lives and works extensively throughout Asia, currently residing between Beijing and Jingdezhen.
TED Conference
TEDGlobal 2010
Areas of Expertise
Ceramic Sculpture and Installations, Fibers and textiles, Printmaking, Metal Fabrication, China and Greater Asia, Design, The Middle East, qatar
An idea worth spreading
It's not always about crossing the line but sometimes about staying on the line, that grey area in between being the outsider and being an insider. An area where you can look objectively at two cultures while creating one of your own as well.
I'm passionate about
I'm obsessed with the tactile process of creating art, literally getting my hands dirty with materials that come from China's natural and artificial landscape.
Talk to me about
Your passion. Where you found it and what you do with it. But most of all the story of how you got where you are.