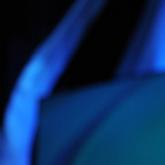 Mike Matas
Paper - Product Designer, Push Pop Press
Bio
I'm a user interface designer and cofounder of Push Pop Press, a digital publishing company that worked with Al Gore to create the first full-length interactive book Our Choice. Recently Push Pop Press was acquired by Facebook where I am now working, giving people better tools to explore and share ideas.
Prior to starting Push Pop Press I helped design the Nest Learning Thermostat and worked at Apple where I designed user interfaces and artwork for the iPhone, the iPad, and Mac OS X. Before that I cofounded Delicious Monster, a software company that created a book cataloging app called Delicious Library.
Recently I worked with the spanish shoe company Preventi to design a new line of shoes the Mike Matas Global Nomads.
Languages
TED Conferences
TED2014, TED2013, TED2012, TED2011, TED2010, TED2009, TED2008, TED2007, TED2006, TED2005
Areas of Expertise
User Interaction Design, Photography, Photoshop, iPhone & Mac Software Development, Apple Computer