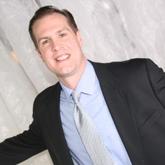 Randy Speck
Superintendent , Madison District Public Schools
Bio
I am education leader looking to change communities by effectively leading schools
Languages
Areas of Expertise
Leadership, Turn-around, education, educational reform, Educational Technology, Educational Consulting - School Leadership and Organization, Educational planning, Educational Coaching, Education Leadership, Education Administration
An idea worth spreading
Student-centered learning!! We no longer live in a world where students need teachers to give them all of the information. Information is available to students with their iTouch and other mobile devices...they need teachers to walk along side them and facilitate learning. What if we created schools that encouraged learning and discovery, rather than memorization.
I'm passionate about
Making education something that kids love. There is an opportunity to use technology and the minds of students to change education for the future.