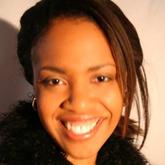 Gisela McKay
President and Co-Founder, pixcode
Bio
I'm a geek, I'm a foodie, and I'm an entrepreneur. I've been described as having the energy of a "chipmunk on crack" - which can be a problem when you have as many ideas as I have and an insufficient number of minions to help you carry them out ;-)
I am still learning the difference between "I can do anything" and "I can do everything".
I have been the driving force behind lots of things including the CanadaEventsCalendar, NaturalHealthcare.ca, Green Instead, and now my personal project with the working title the Genius Licence.
An idea worth spreading
Most of our problems with human-to-human interaction - justice, religion, commerce, racism, education, coworkers, whatever - stems from our need for validation.
The need to see our value and our values reflected in the people around us has caused unimaginable damage to humanity: our definition of "success" as "having more than"; our need to have others believe as we do.
I have observed that the label "genius" - mathematical, artistic, philosophical, whatever - shifts the nature and quality of interactions. People drop expectations of seeing themselves reflected in you and allow you to pursue your own path.
If there was one gift I could give to others, it would be this same licence to be who they are - this cocoon, bubble, quasi-force-field of acceptance and freedom that overrides race, religion, socio-economic and class barriers - that frees those who are labelled "genius" to pursue what makes them happy rather than what will validate them in the eyes of others.
I'm passionate about
Women entrepreneurs, useful technology, moving towards a just society from the underpinnings up; the Genius Licence (see my idea worth spreading to understand).
Talk to me about
- small business/entrepreneurship;
- wellness (natural health care, workplace wellness, preventative care);
- genius/liberation from the pursuit of validation.