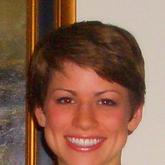 Amy Robinson
EyeWire, MIT, Founder, TEDx Global Music Project
Bio
Amy runs EyeWire, a game to map the brain at MIT. EyeWire is played by over 100,000 gamers and allows anyone with an internet connetion to help discover how the mind makes you who you are.
Amy founded and curates the TEDx Global Music Project, an initiative that collects, remasters and shares the best live music from TEDx events around the world. She curates TEDxMIT and formerly TEDxHuntsville. Amy is a partner and creative director of HealthSterling where she scales crowd-sourced Healthy City programs.
When employing her neural networks outside of a professional setting, Amy is ambidextrous and the first person to give an autotuned presentation at a TED Conference. She likes a sciences, strong breezes, exploration and information visualizations.
TED Conferences
TED2015, TED2014, TEDActive 2013, TEDActive 2012, TEDActive 2011, TEDGlobal 2010
Areas of Expertise
Water quality, Health, Crowd Sourcing
An idea worth spreading
We social creatures must share inspiration to excel at innovation. The way we approach the world determines what we can make of it. If we look at obstacles, such as war or space travel, as opportunities to create solutions, we advance not only our own capacity to catalyze a positive change in the world, but the starting point of future endeavors. Cheers.
I'm passionate about
rhetoric, history, world travel, reading, writing, being outdoors, posture, algorithms, dancing, adrenaline, gardening, laughter, symmetry
Talk to me about
Natural Capital, Ideas and Opinions, Eurekas. Complex systems, ecology, neurology, living with passion.
People don't know I'm good at