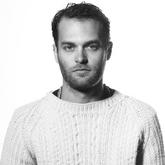 Gavin Sheppard
Co - Founder & CEO, The Remix Project
Bio
Gavin Sheppard belongs to a class of people that skipped class.
TED Conference
TED2010
Areas of Expertise
Youth Culture, Youth engagement and citizenship, Youth at-risk, Youth Crime , Youth Marketing, Youth Projects
I'm passionate about
Music, Film, Books, Magazines, Food, The Struggle, The Good Life. Being inspired.
People don't know I'm good at
1) Filling out profiles
2) Connect 4
My TED story
Needs more then 1,000 characters....