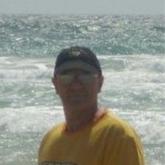 Bio
My formal education is as a civil engineer, construction, water and wastewater and then risk management, and so I distinguish the cost benefit of solving problems very well. Engineering solutions are 90+% effective and although definitely more costly are very often the most cost effective solution.
After leaving a risk engineering practice of which I was a partner, I founded a venue finding conference broking service that saved clients time and money and while starting with only two venues to begin with we had over 2000 three years later.
I know that working together (creating synergy) and focusing on the future we want (health, green and prosperous) wil quickly bring that future into reality and that's what I do now.
Languages
Areas of Expertise
Systems Thinking, Structures, natural living, Sports and Recreation, Diet & Nutrition, Synergy Intgrated Marketing
An idea worth spreading
Your Healthy Planet.com is anew membership site and advertising directory that rewards individuals, businesses, clubs and organizations for "working together" and FOCUSES on the healthy, green, sustainable aspects of products and services, those aspects that enhance lfe support.
Based on the philosophies and principles of R Buckminster Fuller the structure uses all profits to build and manage holistic education centers that we call "Living Learning Centers" and our goal of 5 million advertising members within 5 years will support around 300 Living Learning Center's around the planet. That's my dream ... http://www.yourhealthyplanet.com
I'm passionate about
People and the environment and creating a world that works for everyone.