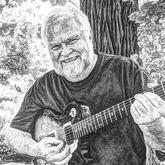 Bio
I am a communications professional with experience in the production of highly successful leading edge video and web projects including the most successful in-store promotion in history. I am looking for new opportunities to apply my experience, skills, and talents to design, develop, and manage successful marketing communications.

Professional Experience
1997 - Present Principal, On-Demand Productions, Minnetonka, MN
1993 - 1997 CEO, Virtual Communications, Minneapolis, MN
1978 - 1993 President, Connections, Minneapolis, MN
1975 - 1978 Director, Russell-Manning Productions, Minneapolis, MN
Capabilities and Talents
Extensive experience in marketing communications industry.
Provides direction and oversight of an organization's marketing and communications strategies, objectives, and initiatives.
Understands the field's most recent technologies, practices, and procedures.
Proficient at Web development, streaming video, and DVD production.
Applies critical thinking and creativity to define strategies and project direction.
Delivers effective leadership and direction to creative and development teams using proven project management strategies.
Key Personal Characteristics
Disciplined listener - an essential success factor in marketing.
Relies on extensive experience and judgment to plan and accomplish goals.
Ability to execute a wide variety of tasks.
Excellent verbal and written communicator.
Highest ethical standards.
Outstanding people skills.
Selected Projects Designed, Managed, and Produced by Lee Snyder
ChexQuest, was the industry's first CD-ROM in a box of cereal. Produced for Ralston Foods, it remains the most successful sales promotion in history. The 5 million-unit project made it to market on schedule and budget in just 4 months.
What is a Bellybutton? & Welcome to Bodyland, CD-ROMs designed for pre-school and grade school children was produced for IVI Publishing and Time Life for Children. Both were produced in nine months, about half the expected time frame, thanks to a unique production strategy.
HomeTime, the premier how-to CD-ROM title in home improvement. It set the standard for interactive programming.
Revolution, produced for Pfizer Animal Health involved a new product launch and included sales training, retail CD-ROMs, and two websites. Janet McGrath, Colle & McVoy Advertising stated that I "stepped in functioning as Account Executive and Producer, and gave the project vision and form."
VPRMatrix.com, is a comprehensive Web site produced for Best Buy. Kim Garretson, my client said "He simply grabs all the messy details of a project and goes away and does it."
Kaiser Roll, a powerful multi-media program that promoted a 10K race specifically for wheelchair athletes. The program raised awareness and funding, and led to wheelchair racing as an Olympic event.
Boat Smart was a video campaign designed to encourage boaters to use life jackets. Produced for WellCraft boats, the Public Service Announcement was broadcast in the US and Europe and returned visibility to the company.
Thick as a Brick was the rock video rock video broadcast in stereo in 1973, years before MTV. It was the basis of my Master's thesis.
Languages
Areas of Expertise
Applied Creativity , Innovation, Project Management, Production expertise for studio and indie feature films, Photography , Video Production, Video Games, ChexQuest, Miracles
An idea worth spreading
Xtreme Farming is dedicated to helping our poorest rural farmers in developing nations grow more food by giving them advice, technologies, access to tools, resources, financing, and motivation.
It accomplishes this goal through the Xtreme Farming Challenge. We challenge Ag students to:
Work with our world's poorest farmers on small plots of land in a harsh environment to grow as much food as possible in one season. Teams can rely on the ideas and suggestions of their sponsoring school, but are limited to using locally available resources, tools, and markets. All methods must be able to be implemented by any farmer throughout a region the following season. Prizes are awarded for most profitable crop, best sustainable agriculture model, most promising use of a new technology, and more.
I'm passionate about
Helping our world's poorest farmers improve their productivity with better ideas and best practices. XtremeFarming.org is the answer
Universities
Talk to me about
Funding a pilot project to launch Xtreme Farming Making Business Intelligence actually work for business.
People don't know I'm good at
My greatest strength is applied creativity. If you think it can't be done, let's talk.
My TED story
In 1995 my company, Virtual Communications, had completed three major CD ROM titles. All were doing amazingly well. That spring I attended my first TED conference, and was blown away. I made a point of asking a good question at each presentation.
While there, I demonstrated "Reality Check" a prototype of an on-line game that challenged middle school students to experience life virtually. They could choose to attend school, drop out, live independently, attend parties, drink alcohol, do drugs, etc. The results of there everyday actions had repercussions about their future, which they could take a look at anytime. That future was based on statistical evidence and data that formed an impression of life based on current everyday habits.
It was too revolutionary for the time. Never got the funding required to launch the title. But I met a lot of enthusiastic supporters who thought the idea was brilliant.
Favorite talks