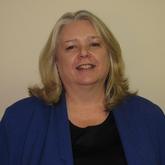 Colleen Parsons
farmer, nurse, life coach, Inner Decisions
Bio
Hi! I have a diverse background as a hospice nurse, psychiatric- mental health nurse, goat farmer, business woman and spiritual adventurer. I am a Team Leader and RN for Southern Tier Hospice and Palliative Care south of the Finger Lakes in NY. I live with my husband, Chris, of 30+-years on 107-acres in the rolling hills of rural upstate NY where we raise meat goats, chickens, working dogs, and tend to assorted pets: ducks, geese, two horses, a burro, and cats.. My adult daughters are beautiful people, inside and out, and my granddaughter is lively and healthy. (Being a grandma is the best gig yet!) We have recently taken in a new housemate -- a delightful 14-year-old foster daughter.
Intertwined with my career in health and farming we have enjoyed business ownership. I have also taken many seemingly "odd" jobs as a way of learning what I wanted to know in a given field. I believe in the value of my community and give back financially or in service whenever I can. As a spiritual adventurer I enjoy exploring who we are and help others scout out their spiritual direction. I'm curious about many things and engage in those curiosities when I can.
Languages
Areas of Expertise
Psychiatric Nursing, Meat Goat Farming, Listening, Human Potential, Hypnotherapy - spiritually motivated, animal behavior, Mediumship
I'm passionate about
connecting with people in ways that allow the best to emerge; communication; people's dreams, hopes and prayers; the Divine in all
Talk to me about
your spritual adventures; goat farming; kids (humans and goats) healing; who you really are; animal behavior; human behavior; and TED Talks
People don't know I'm good at
I'm good at listening to what you are really saying
My TED story
My daughter Meghan showed me a documentary from Netflix and we became hooked on TED Talks. Some months later I misunderstood an e-mail and "accidentally" applied (well, I thought she had! and I didn't want to be left behind). At the time I had a chance to go on a cruise or apply for TED 2009@PalmSprings -- I couldn't do both. I just returned from TED@PalmSprings and I absolutely made the right decision. I have to figure out how to describe what happened to me there. This will be my 3rd TEDActive Adventure!!