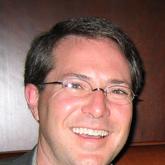 James A.R. McFarlane
International Submarine Engineering, Ltd.
Bio
James A.R. McFarlane joined the International Submarine Engineering , Ltd as Vice President in September 2011.
His previous posting was with the International Seabed Authority (ISA) as the Head of the Office of Resources and Environmental Monitoring (OREM) in Kingston, Jamaica. His early career was spent manufacturing underwater vehicles as the shop manager at International Submarine Engineering (ISE) in British Columbia, Canada. He then worked at sea in the offshore oil and gas industry in Canada, Norway, Scotland and the United States operating Remotely Operated Vehicles (ROV) for various international commercial diving companies. In 1987 he joined Monterey Bay Aquarium Research Institute (MBARI) as Chief ROV Pilot and departed in 2002 as one of the Institutes Directors. Before joining the ISA he was Vice President at Sound Ocean Systems while maintaining and operating his marine consulting company which he started in 2003.
Mr. McFarlane's professional career has spanned over 30 years in the marine environment. This has included development, manufacturing, operations, training and management for a broad range of customers. These customers have included JAMSTEC, Shanghai Jiao Tong University, Canada's Institute of Ocean Sciences, Harbor Branch Oceanographic Institution, Bermuda Biological Station for Research, and numerous other institutions and universities. He was seconded from MBARI to train and lead Canadian Navy forces for wreckage recovery from the Swissair 111 disaster off the coast of Nova Scotia in 1998. His experience in all facets of subsea development, research and operations has provided him with a unique perspective on oceanographic endeavors and the marine environment. Mr. McFarlane is an experienced ROV pilot and has logged over 10,000 hours of piloting time, primarily for oceanographic research.
Mr. McFarlane is the co-chairperson of the National Science Foundation, National Visiting Committee, for the Marine Advanced Technology Center (MATE) for education for the last decade. He has also been directly involved in numerous film, television and documentary programs highlighting oceanographic research, education and current news. He is active in the scientific oceanographic community and is an active speaker at workshops and conferences internationally. He is a Member of the Marine Technology Society and a Fellow National ('97) of the Explorers Club.
Jim, an American national born in Massachusetts in 1962, where he lived for two years. As the son of a Canadian naval officer he traveled to various postings until 1971 when the family settled in Vancouver, British Columbia, Canada. He departed Vancouver in 1983 and worked offshore around the world until 1987 when he settled in California, he now resides in Port Coquitlam, BC, Canada.
An idea worth spreading
Clean all of the plastics up and recycle, just look at the mid-Pacific garbage patch!!!
I'm passionate about
the oceans and the marine environment!!