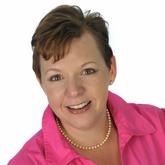 Sarah Elaine Eaton
Founder and President, Eaton International Consulting Inc.
Bio
Sarah Elaine Eaton holds a PhD in Educational Leadership and a Master of Arts in Spanish from the University of Calgary. Before moving to Calgary she attended Saint Mary's University in her native city of Halifax where she earned a B.A. (Hons) in English. She has also studied at the Unviersidad Complutense in Madrid.
A Research Associate and faculty member at the University of Calgary, Dr. Eaton began her teaching career in 1994. She taught Spanish at the post-secondary level, as well as to adults. She has also taught English as a Second Language. She has worked in educational administration in various capacities including English and a Second Language, language program administration, post-secondary language and educational research, and evaluation and monitoring of educational programs.
Her book, 101 Ways to Promote Your Language Program: a practical guide for language schools (available on Amazon.com) is now in its second edition. It has ranked among DeMille's Technical Books Top 10 Best sellers, reaching #1 on that Top 10 list on August 25, 2003.
She has published other work both in print and on line. In addition she as presented her work at conferences and been invited to speak at educational events in five countries (Canada, the U.S., Honduras, Cuba and the U.K.) Dr. Eaton has lived in the U.K. and studied in Spain and has travelled throughout North America, the Caribbean, Latin America and Europe. She now resides in Calgary, Canada.
******************************************
In addition to her university work, Dr. Eaton founded Eaton International Consulting in 2001, where she provides consulting services to educational and non-profit organizations and endeavors in the areas of management, administration and particularly, marketing and recruiting.
We work with executive directors and others at the organizational director-level, as well as managers and other administrators. We provide consulting, business coaching and mentoring and advice on strategic marketing plan development and implementation.
Languages
Areas of Expertise
education, Languages, Literacy, Leadership, Educational Administration, educational leadership, Educational Leadership and Systems, Second Language Education, Second Languages, Foreign Language
An idea worth spreading
My idea worth spreading is that learning languages increases our leadership potential in deeply transformative ways. I have spent several years researching this topic. The correlations between leadership and language learning are startlingly inspirational.
I have given talks about this topic in a variety of settings. And I wrote about it in "Want to Change the World? Learn Another Language: Leadership Inspired Through Language Learning" is a free ebook that links language learning to personal, community and world leadership. It shows how learning a language can help us change the world in wildly positive ways. It includes practical classroom activities teachers can use with students of a variety of ages. It is available here:
http://drsaraheaton.wordpress.com/free-ebook/
I'm passionate about
Changing models of education; the merging of business and education; philosophical and ethical dilemmas about merging education & business; education of the future; languages & literacy; running.
Talk to me about
21st century education, models of learning, changing models of education; education of the future; language and literacy, language learning, link between leadership and language learning
People don't know I'm good at
Identifying trends in education and how those trends relate to changes in how we teach and learn in the 21st century.